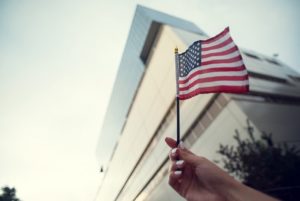 Before you immigrate to America as a new US Permanent Resident, your first important decision should be signing-up for our Settlement Solution Immigration Package, in order to select the best place for you to live in the USA. At USAFIS, we know the United States like the back of our hands. We know the cities, the culture, the customs, the procedures, we know everything – and we can advise about and pinpoint the most suitable places for you in our BIG USA.
But before you settle down permanently, you will likely want to make sure that the region, the city or the town you've chosen, is the place you've dreamed of to call your home in America. Our USAFIS professionals will help you decide: Should I live in a small town or big city? Where are the best neighborhoods? Do I want to rent a house with a yard; or will a condo, townhouse or apartment be more appropriate? What kind of housing can I afford? Are there quality schools nearby?
Even if you've done your homework and already have your own ideas, it takes time to look around and discover a place to call home. Therefore, we at USAFIS have created for you our special "Settlement Solution Immigration Package" which provides affordable accommodations for your first 60 days, to experience America as a new immigrant.
Immigration Package Special Benefits: Professional DV-Lottery Services
By signing-up for the USAFIS special "Settlement Solution Immigration Package," our professionals will provide you and your family with expert guidance from your very first step of the DV-Lottery procedure, with the best preparation, submission and notification services available for 100% guaranteed DV-Lottery participation.
Preparation Servicesinclude the correct preparation of your application and photo(s), without mistakes, missteps or omissions, to make sure that your application meets all the official requirements prior to submission to the DV-Lottery.
Submission Servicesinvolve the proper submission of your application and photo(s) to the DV-Lottery during the short registration period and providing you with your official Confirmation Number, verifying your successful registration for the DV-Lottery.
Notification Servicesinvolve prompt notification by our Immigration Department if you are selected as a winner of the DV-Lottery, so that you are able to start your US immigration procedure as soon as possible.
Affordable Accommodations Tailored to Your Needs
The USAFIS "Settlement Solution Immigration Package" provides affordable accommodations tailored to the needs of our valued customers who have been issued a US Diversity Visa, so that they will have an initial place to experience America during their first 60 days living in the USA. You can choose from a selection of housing options, whether you are by yourself or with your spouse or with your family and children. We also offer different price packages for housing in various cities across the United States, such as Los Angeles, San Francisco, Seattle, Phoenix, Las Vegas, Chicago, Boston and Miami, among other great places where you might want to live in America.
Getting our assistance in choosing the new city you might call home after you've received your US Diversity Visa, will endow you with the freedom, the confidence and a base from which to explore and look for longer-term housing and employment opportunities for you and your family in just the right neighborhood.