US Immigration Made Easy!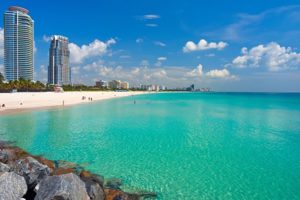 Our objective at the USAFIS Organization is to give our customers expert guidance in properly applying for immigration to the United States through the Diversity Visa (DV) Lottery Program so they may have a chance to experience the American Dream. We likewise desire to make it achievable for USAFIS customers who are chosen in the DV-Lottery and afterwards pass the US Consular procedure to have the capacity to readily move to America once they are granted a Diversity Visa to the USA. Consequently, the USAFIS Organization made its "Subsidized Airline Ticket Immigration Package" to help accomplish both of these goals.
What are the Immigration Services provided by USAFIS before subsidizing an Airline Ticket to the USA?
DV-Lottery Assistance
In the initial stage of the DV-Lottery process, our specialists will properly prepare and correctly submit your application and photo(s) according to the official governmental regulations so that you are 100% assured to take part in the DV-Lottery, plus we will promptly contact you if you are selected as a DV-Lottery winner.
Our experts will review your application and photo(s) to make sure they meet the standards established by the US government before we submit them to the DV-Lottery on your behalf during the official registration period.
We will correctly submit your application and photo(s) to the DV-Lottery on your behalf when the short enrollment time frame takes place and also furnish you with your official Confirmation Number as proof that you were entered into the DV-Lottery successfully.
You will be contacted by our Immigration Department as soon as possible if you are chosen as a DV-Lottery winner so you may start the next stage of the process as quickly as time permits.
Subsidized Flight to the USA
Once you complete the US Consular process successfully and are issued a Diversity Visa, USAFIS can arrange for you to receive a subsidized one-way flight to the USA from the country where you are living in order to give you a cost-effective method to travel to the United States. You may select from various options, such as a subsidized one-way flight to the USA for just yourself; for your child; or for both you and your spouse.