Public figure and entrepreneur Jose Andres immigrated to America and became one of the best-known chefs in the country
His story began in Spain, his homeland. He worked as a chef near Barcelona at age 21. After being fired, he moved to the U.S. to try something new. He credits his move and the United States to him having the opportunity to open successful restaurants, start a TV show, and be the author of books. There are many opportunities available in the United States for you and your family.
The American Dream can become a reality for you. Contact USAFIS for help applying for the Green Card Lottery. They will make sure your application is filled out and submitted correctly. They will support you through the entire U.S. immigration process.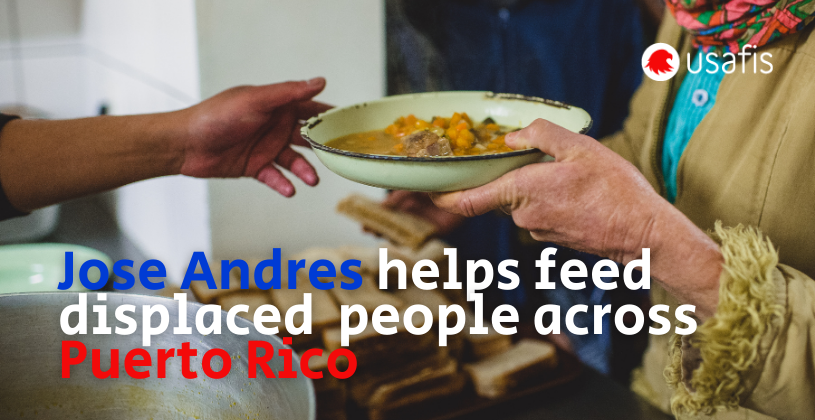 After Puerto Rico experienced massive destruction from Hurricane Maria, Andres went to the region and began feeding people hot meals. He eventually cooked 100,000 meals a day at over twelve kitchens across the island and he, with his team, fed hundreds of thousands of displaced people. Some people run away from danger, but heroes run toward it, which is what Andres did. He is a true U.S. immigration success story.
Meals a Day for Displaced People
You can also have a success story in America. Contact USAFIS. Their mission is to help people who are applying for the Green Card Lottery. They take their job seriously, because they want to assist immigrants and their families to live a better life in America. Let your dream become a reality! Contact them today!