When moving to the U.S. as a permanent resident, it's important that you have all of the necessary documents before leaving your home country.
USAFIS has helped thousands of foreign immigrants fill out their visa applications so they can move to the United States.
The items you need are:
passport with your U.S. Immigrant Visa stamped inside
birth certificate
marriage certificate
divorce certificate
diploma for high school
college degrees
licenses or certificates from special work training
vaccination records for all children, if applicable
X-ray records
documents in sealed package to be presented to the U.S. Customs and Border Protection (CBP) when you arrive in the U.S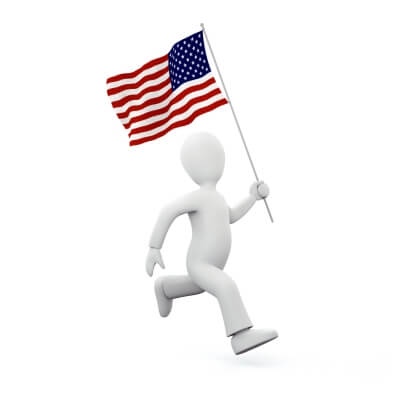 It is important that all documents have been translated into English by a notary public, which is a person authorized by the government to officially witness signatures on legal documents.
Duplicates should be made of all copies, and they should be stored in a safe place. USAFIS works hard to help foreign nationals as they prepare their visa applications and other important documents needed for immigration to the United States of America.
You will also need to get an international driving permit from your home country before flying to America.
While it does not replace a U.S. driver's license, it will allow you to drive legally for awhile in the United States, until you can obtain a state-issued driver's license in the state where you settle in the USA.
Your Immigrant Visa that is stamped on your passport is usually valid for six months, so be sure to enter the U.S. before it expires.
Don't forget to pay your Immigrant Fee to the U.S. Citizenship and Immigration Services (USCIS) so that you and your family can receive your Green Cards upon entry to the United States.
When you come to America as a permanent resident, you are declaring that the United States is now your home country. This is an exciting time in your life that carries both responsibilities and privileges.
Coming to the United States is a decision that should be taken seriously, as there are millions of people who only dream of living there.
Contact USAFIS today to learn how you can get started on your journey to the United States of America.