If you are interested in working in the U.S. at a high-tech job, there are some key places to move where you will find greater opportunities and open jobs. These eight places have been shown to have the most job openings in the tech field in the United States, making it a perfect opportunity for foreign nationals.
USAFIS is a private immigration service that you should contact if you are interested in moving to the United States.
New data has been released by employment hub, Indeed, showing that in the first six months of 2017, over one-quarter of American tech job openings were located in eight metro areas:
Austin, Texas; the District of Columbia
San Francisco, California
Raleigh, North Carolina
Seattle, Washington
Boston, Massachusetts
Baltimore, Maryland
San Jose, California
In fact, in the first quarter of 2017, these areas alone accounted for 27% of tech job openings in the U.S.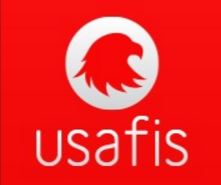 The interesting part of this study is that these same locations only account for 13% of all jobs that were posted in the United States. Chief economist at Indeed, Jed Kolko, reported that in 2013, these same locations only accounted for 26.5%.
To explain, Kolko said, "In other words, there hasn't been a broad shift of technology jobs away from these hubs toward the rest of the country. Furthermore, the metros in the top eight have been almost unchanged over the past five years." Foreign nationals who are looking for tech jobs in the United States would be wise to contact USAFIS to find if they are eligible to live and work in America.
Kolko went on to comment that both the Silicon Valley and Bay Areas "had smaller shares of U.S. tech job openings in the first half of 2017. Seattle is gaining share in tech job openings the most, followed by Washington and Baltimore." Kolko believes that it's "no coincidence" that the cost of living in the Silicon Valley and San Francisco Bay area has contributed to the changes.
According to immigration service USAFIS, "This is a great time for people from other countries to jump on board and get in while these new tech opportunities are available."