There are so many great places to live in the USA that immigrants sometimes find it challenging to decide where to settle down when they move to America.
In many cases, immigrants have the option to stay with family or friends who live in the USA, until they have a chance to find US employment and look for their own place to call home.
For others, moving to a city with an immigrant population from a similar background helps them to feel more comfortable in their new country.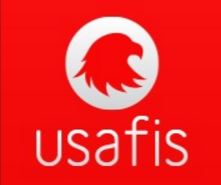 The USAFIS Organization helps thousands of people to participate in the Green Card Lottery so they can have an opportunity to move to America as US permanent residents.
USAFIS also has special programs to make it easier for their clients who win the Green Card Lottery to immigrate to the United States.
USAFIS has found that immigrants often consider other factors when they move to America, such as:
finding US employment
affordable housing
safe neighborhoods
proximity to stores, restaurants, banks, hospitals, good schools and other common places
overall quality of life
whether they want to live in a big city or smaller community.
The largest cities in the USA have much to offer, but small US cities are also attractive destinations for people who immigrate to the United States.
Here are five top cities to live in the USA that you might want to consider:
Columbia, Maryland – was established in 1967 as a planned community and ranked by Niche as the #3 best city to live in the USA for 2016, due in part to its excellent US employment opportunities, top-rated schools, diversity, outdoor activities and nightlife.
Raleigh, North Carolina – is located in the "Research Triangle" region where over 200 companies offer great employment opportunities, plus Raleigh has affordable housing and is nice place for families.
Rochester, Minnesota – is a diverse, family-friendly city with many career options and a low cost of living.
Beaverton, Oregon – is a beautiful suburb of Portland, with a multicultural population, excellent schools, low unemployment and is a one-hour scenic drive away from the Pacific coast.
Irvine, California – is another new city that attracts many families, has lots of jobs, is one of America's safest cities, and is a short distance from the beach and Disneyland.
To learn how to immigrate to the United States through the Green Card Lottery, contact USAFIS!